Screen Before Work Every Day
All TCSOS employees are required to submit a daily self-screening before coming to the office for the day. SJCOE/CodeStack created this tool to alert and help track any COVID-19 exposure in the workplace. This information is vital to maintaining a safe working environment.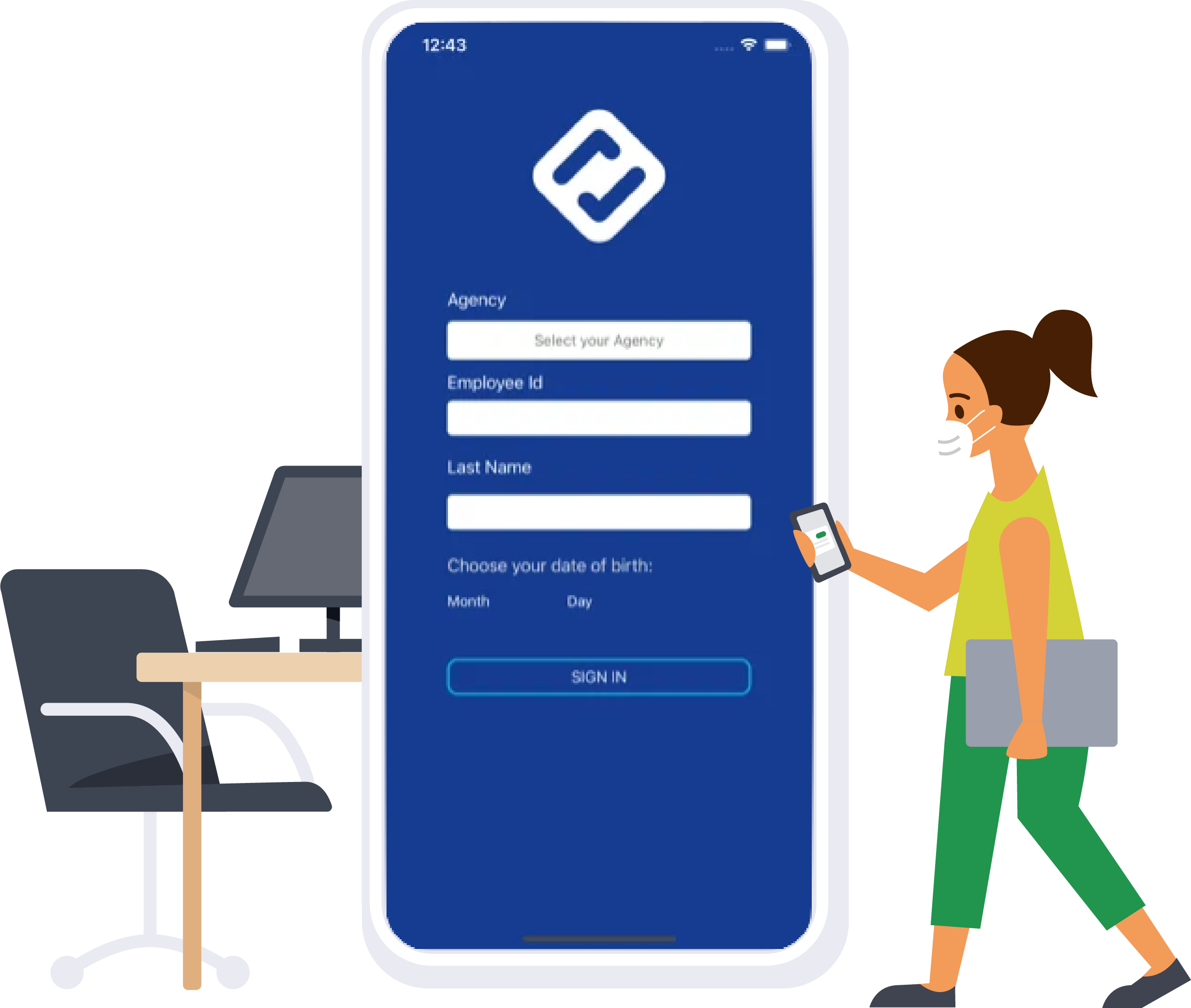 Getting Started
With the Screening App
Setting up the Schools Self Screening App
Using the Schools Self Screening app is an easy way to complete your daily COVID-19 health screening. Follow these easy instructions to download, install, and set up your Smartphone to use the App.
Sign Into the App
Once in the app, sign in using your Agency (TCSOS), Employee ID, Last Name, and Date of Birth. Contact HR if you need your Employee ID.
Screen Daily
For each day you're scheduled to work, log into the app, select the location(s) you plan to visit and complete the health screening questions.
Schools Self Screening Presentation
Schools Self Screening Manual