Mad About Science
 August 2-6, 2021
8 AM – 12 PM
Columbia College
[ Registration Closed ]
Hypothesis
Students will gain an appreciation for and engagement in the study of science & engineering through hands-on activities with superb educators.
Experiment
Provide a free, week-long, hands-on Science Summer Camp for students entering 4th or 5th grade during the 2021-2022 school year. 
Procedure
Registration is limited to only 60 students. Applications must be submitted by May 28, 2021. Parents are required to drop off and pick up participants daily.
Results & Conclusions
Students will have a new love and appreciation for science… and an unforgettable experience!!
Mad About Science Class of 2021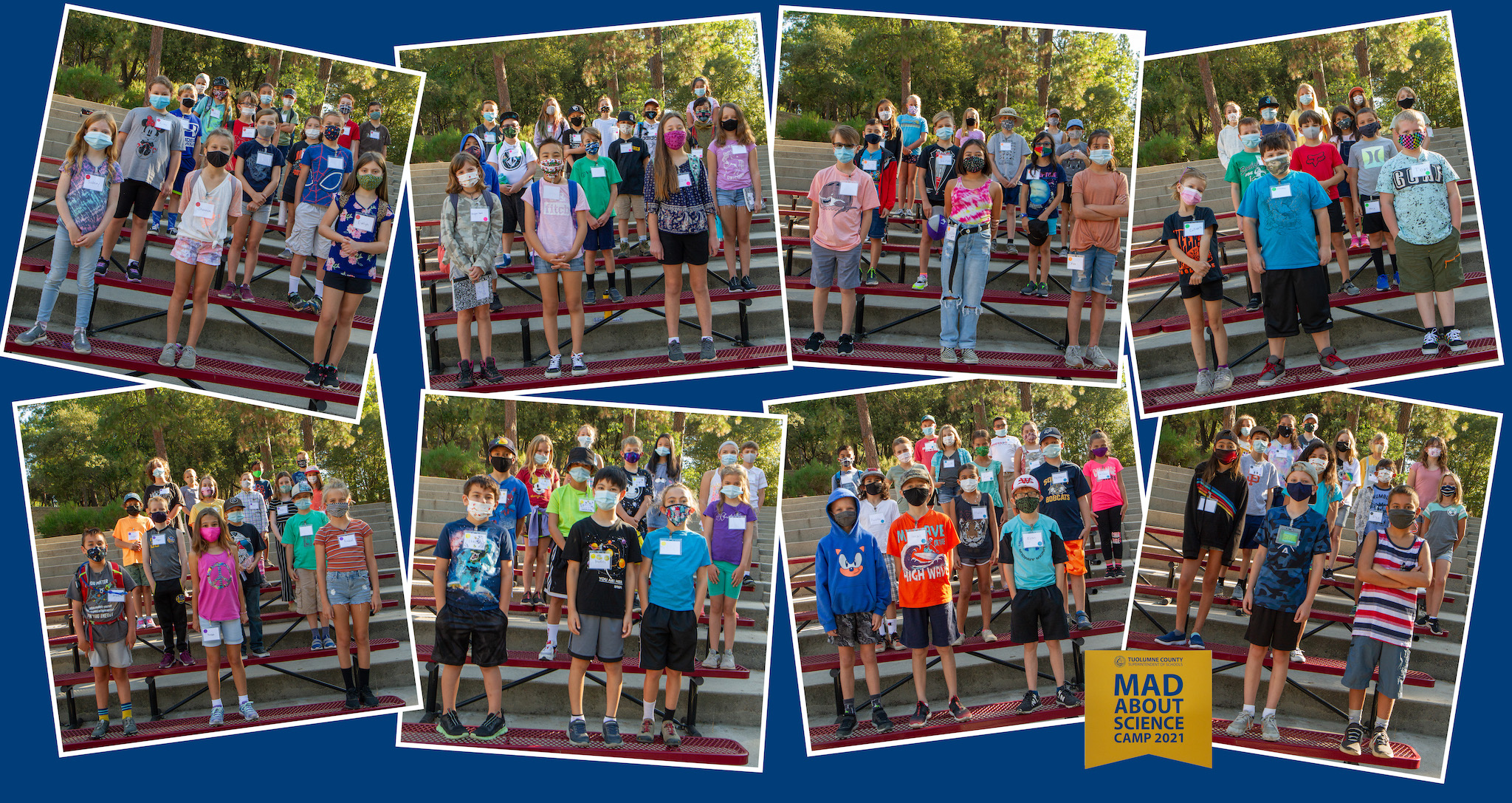 For more information:
Contact Tricia Dunlap for any questions regarding Mad About Science.
Student Safety
All California Department of Public Health guidelines will be followed including cohorting, distancing, and masking. 
Registration is Now Closed
If your child(ren) has been accepted, you will receive an email confirmation prior to June 11, 2021.  The forms attached in the email must be electronically signed and returned by June 25, 2021.  If you did not receive an email or cannot sign the electronic forms, contact Tricia Dunlap, 209-536-2082.
Participants on the waiting list will be notified in July if a space becomes available.