STEM Careers Night
January 31, 2022
The 2022 STEM Careers Night is an opportunity for students in grades 7 through 12 to meet with STEM professionals to discover potential careers.
January 31, 2022
6:00 PM to 8:00 PM
Online via Zoom
"Instead of asking how you can choose a career that will ensure you are 'future ready', ask if the future is ready for you – what does the world need and how can you co-create the future you choose?"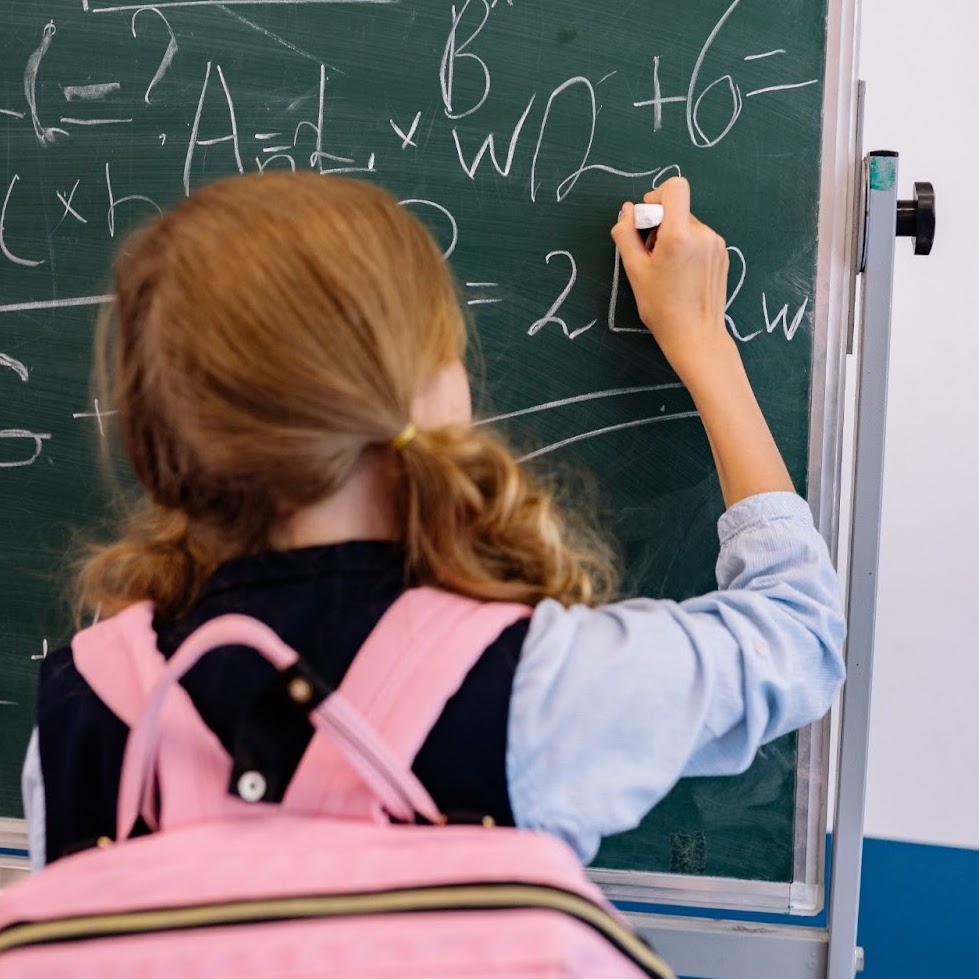 Keynote Experience with Rosanna Ayers
Director of Youth Education, The Biomimicry Institute
Rosanna Ayers has a Bachelors of Science in International Business, a Multiple Subject Teaching Credential, an Administrative Service Credential, and a Masters of Education in Leadership and School Development with an emphasis on Next Generation Science Standards. She teaches graduate-level integrated science courses for teacher candidates at UC Merced and lives in the county with her husband and children. Rosanna is the Director of Youth Education at the Biomimicry Institute where she directs the Youth Design Challenge and other educational programs in support of increasing the scope of biomimicry in education.
The Biomimicry Institute was founded in 2006 by Janine Benyus and Bryony Schwan to share nature's design lessons with the people who design and make our world. We began by working directly with educators from K-12, university, and non-formal (museums, zoos, aquariums) environments to naturalize biomimicry in the educational system, and ensure the next generation of changemakers had the tools to integrate biomimicry in their careers. The purpose of the Biomimicry Institute is to naturalize biomimicry in the culture by promoting the transfer of ideas, designs, and strategies from biology to sustainable systems design. We envision a world in which people view nature not as a warehouse of goods but as a storehouse of knowledge and inspiration for regenerative solutions.
Youth Education Vision
Students will experience the power of biomimicry as an intersection that feeds the mind and the soul, through academic and emotional connections as they engage with the natural world. Students will be prepared to face the challenges of the future with intellect, understanding, and compassion.
Breakout Session Guest Presenters
Our STEM Career Night Guest Presenters include several Tuolumne County natives and graduates. Explore their bio's below.
FIRST BLANK
Your content goes here. Edit or remove this text inline or in the module Content settings. You can also style every aspect of this content in the module Design settings and even apply custom CSS to this text in the module Advanced settings.
Kathryn "Kat" Baker (Sonora High School Class of 2016)
Columbia Elementary & Sonora High School, 2016

Environmental Engineering, Cal Poly San Luis Obispo

Civil Engineer – USFS, Stanislaus National Forest 
 Kathryn is a Civil Engineer with the US Forest Service, repairing and designing infrastructure within the Stanislaus National Forest.
 She studied Environmental Engineering at Cal Poly, San Luis Obispo. Most of her education involved water and wastewater treatment, soil, and air quality. She has worked internships at companies that did design work for large construction projects and construction management. She has completed research in college on algae biofuel production, essentially using sewage water to grow algae that are used to produce fuel. (Cool!)
 She enjoys spending time outdoors, raft guiding, fly fishing, hiking, and camping. Kathryn plays a few instruments (go Sonora Regiment Band!) and loves performing and playing with friends and family.
George Cachianes
Research in Biotechnology
George has 18 years of research experience in molecular biology at both academic institutions (Columbia, Stanford, UCSF) and industry. He was introduced to laboratory work through an internship during his undergraduate years at Washington State University. His research has led to the development of therapeutics to treat various types of cancer and other disorders. In his second career, he started a two-year program in biotechnology for high school students. They learned to clone DNA, sequence DNA, and purify proteins, as well as several important assays used in research. Many of his former students now work for universities and industries.  
As a hobby, George is a white-water raft guide and has rowed a 16-foot raft down the Tuolumne River many times. He enjoys backpacking and is especially familiar with Native American ruins throughout our desert Southwest. George grew up in New York City and is a big fan of theater, music, and film.
Samantha Darrin (Summerville High School Class of 2011)
Twain Harte Elementary & Summerville High School, 2011
Nutrition and Food Science, CSU Chico
As a Nutrition Room Technician, Samantha works directly with dietitians and nurses to prepare and mix breast milk, formula, and tube feedings for children in all of the Pediatric Units including the Neonatal Intensive Care Unit (NICU) 
After high school, she received a softball scholarship to a community college in Kansas, and also attended Columbia College in Sonora. While at Chico State, she was involved with a couple of internships distributing nutrition education and local produce to elementary schools and older adults in the area. She joined AmeriCorps, after graduating college, as a Nutrition Services VISTA (Volunteers in Service to America) and completed a year and a half long service at The Idaho Foodbank in Boise, ID.  Early on in college and being an athlete, she gained a passion for nutrition, and later, public health – specifically food insecurity. After going through my own personal experiences, she wanted to help others gain a better understanding of food and nutrition.
In her free time, Samantha enjoys hiking, crafting, thrifting, and spending time with friends. She is also part of a HAES (Health at Every Size) group where she and other health professionals (including dietitians, dietetic students, etc.) meet monthly in Boise, ID.
Aren Forster (Sonora High School Class of 2010)
Soulsbyville Elementary & Sonora High School, 2010
UCLA Psychology B.A. (4th year), Crisis Counselor, Research Assistant at UCLA Addictions Lab, Current Medical School Applicant 
After graduating from Sonora High School in 2010, Aren went to Long Beach State for 2 years to study but soon left due to being uncertain of what he wanted to do with his life. His path led him to Asheville, North Carolina, where he worked as a wilderness clinical guide and clinical addiction counselor intern at a young adult substance abuse center.  That experience fueled his passion for the psycho-social part of human health but left him yearning for a larger understanding of the biological underpinnings of the human condition and pathology. He decided that medical school was the best route and returned to complete his medical school prerequisites at Columbia College and his bachelors at UCLA. 
Aren has also done extensive research and exploring into the Physician Assistant, Nurse Practitioner, Clinical Psychology Ph.D., Chiropractor, and Physical Therapist roles to make sure being a physician was the best choice for him. He is currently finishing his studies at UCLA, doing face-to-face clinical research with populations struggling with addiction and alcoholism, working as a crisis counselor, studying for the MCAT, and applying to medical schools this year. His main interests are in psychiatry, internal medicine, and family medicine with a specialization in addiction medicine. Though his path has taken him on a much longer non-traditional route, he wouldn't change it for the world as it has truly humbled him and given a perspective that he believes will be valuable in his work with future patients. 
In his free time, Aren enjoys backpacking, skiing, basketball, soccer, spike ball, ping pong, dancing, swimming, going to the beach, auto detailing, and lifting. He is a self-proclaimed foodie (shoutout to nachos with all the fixings), loves going to comedy shows, and movies which have played a big role in his life and shaping who he is today. .
Faith Gerber (Summerville High School Class of 2009)
Summerville Elementary & Summerville High School, 2009
Registered Nurse, Lucile Packard Children's Hospital at Stanford
"I am a registered nurse with what we call our 'acute care float team.' So, I take care of kids of all ages (anywhere from 2-week olds up to 23-year-olds). Since I am on our 'float team' I had to be trained to go to any unit that needs the extra help, where I care for patients with respiratory issues, cardiac, neurological, cancer, eating disorders, or any type of diagnosis."
It was in her senior year of high school that Faith knew she wanted to become a nurse. She was volunteering in the hospital as a "volunteen" as well as completed a senior project that shadowed a local nurse through an ambulance ride-along and a helicopter ride-along with the PHI medical team out of Modesto. After high school, she attended Columbia junior college to play volleyball and earn her prerequisites. It took her 3 years as it was challenging to get all the classes done while playing a sport. Unfortunately, Faith did not get into a nursing program right away, so she moved to live with her sister in San Diego for one year and did an EMT program to boost her resume. It was in that next fall of 2012 that she started my nursing school program at Azusa Pacific University, and graduated with her degree in nursing in December of 2016. In her last semester of nursing school, she submitted many job applications and decided on LPCH at Stanford where she started in their new graduate program in April of 2017.
Faith loves being outside: hiking, biking, walking/running, or swimming in a pool. She grew up in Tuolumne County swimming competitively. She also enjoys spending time with my friends and family., reading a good book, or watching fun shows/movies.
Steven Grolle (Sonora High School Class of 2014)
Soulsbyville Elementary & Sonora High School, 2014
Stanford University, Human Biology, MS Mechanical Engineering
Steven is a Teaching Assistant in the Product Realization Lab (He teaches students at Stanford how to design and build products) and is an Engineering Design Consultant, designing and manufacturing medical devices for companies.
As an athlete, Steven was fascinated by the human body and the limits of human performance. In his undergraduate years, he studied Human Biology and worked in a lab to understand how to improve athletic potential. Near the end of college, he took a class on designing and manufacturing products and was the only non-engineer in the class. Steven found engineering to be extremely creative and fun so he pursued a Master's in Mechanical Engineering and has been working to build products to improve people's lives. Now he teaches the class that convinced him to be an engineer!
Steven still enjoys long-distance running and loves to build stuff in his spare time.
Johanna Jacobi (Sonora High School Class of 2013)
Sonora High School, 2013
The University of the Pacific in Stockton, BS Mechanical Engineering
Manufacturing Engineer
Johanna currently works for Parker Hannifin as a Manufacturing Engineer creating and maintaining all of the equipment they use to make products.
She has always been interested in how things work and why. Her dad instilled this early in my life in the form of airplanes and aviation. She attended The University of the Pacific in Stockton and graduated in 2017 with a degree in Mechanical Engineering. She interned for her current employer through the CO-OP (internship) program with the university and returned after graduation, eventually relocating to Mississippi with the company in 2018.
Johanna still loves airplanes and aviation. She also enjoys cooking and baking in her spare time.
Jim McHargue
Tuolumne County, Solid Waste Director
"We manage the Tuolumne County solid waste and recycling programs including oversight of local garbage companies and waste transfer stations, environmental monitoring of closed landfills, household hazardous waste collection, education and outreach, and compliance with federal, state, and local regulations."
Jim has a degree in Physiology from UC Davis and was pre-med in college. After deciding not to go to med school, he worked as a medical/pharmaceutical salesman. Seeking a career that better matched his interests, Jim entered the Registered Environmental Health Specialist training program and has focused his career in solid waste and recycling for over 20 years. He has a passion for being outdoors in nature and the environment and has found his work in solid waste and recycling, also known as resource management, very rewarding and fulfilling. His professional goal is to convince people that our waste is actually a valuable resource and can be used to generate new products, energy, and jobs. "There is a need for more young people to enter the environmental fields and help shape the future of our planet."
Jim enjoys making unique artwork out of waste materials and loves to be creative, turning them into treasures and preventing trash that would otherwise be thrown away and end up in a landfill.
Eugenie "Genie" Moore
US Forest Service
Conservation Education and Visitor Use Manager
Genie works at the Summit Ranger Station (Pinecrest) on the Stanislaus National Forest. She supervises the operations of the front desk at the Ranger Station and conservation education and interpretive programs both on and off the Forest. She works with schools, and youth organizations to offer fun hands-on activities for students of all ages. At the Ranger Station, she ensures that the Forest Service is providing visitors to the Forest with useful information on exploring the forest, and safety.
Prior to starting at US Forest Service, she worked for 22 years as the Environmental Education Center Director, for the San Francisco Bay National Wildlife Refuge, which is managed by the US Fish and Wildlife Service. During her time at the Refuge, she hosted thousands of students on school field trips, hosted summer camps every summer, and worked with volunteers on habitat restoration projects.
She has her Bachelor of Science degree in Environmental Studies, from UC Santa Barbara, and Masters in Teaching from the University of San Francisco.
In junior high school, Genie joined a Girl Scout troop that focused on backpacking. Through that troop, she was able to go on many many backpacking trips around the Bay Area, and in Wilderness areas. She knew that she always wanted to have a career that had to do with science and our natural areas. After spending a summer in a windowless laboratory and library at NASA Ames Research Center, she figured that was not for her. She started volunteering in high school at the Don Edwards San Francisco Bay National Wildlife Refuge and was hooked. College provided her opportunities to go to the Channel Islands, and other areas within the UC Natural Reserve system to explore the beautiful ecosystems of California. She started the Habitat Restoration Club on campus and enjoyed re-establishing native plants in disturbed habitat areas. From there, she started an internship as an Education Intern, and that is where she found my true passion of exploring with and teaching others about the natural world. Genie has had a lot of great opportunities with her job in the Federal Government, working on national teams, traveling to other states to help with reviews of their programs, and teaching other federal employees at our training centers.
Not surprisingly, Genie loves to be outdoors with my husband, three children, and two dogs! Camping, skiing, hiking, swimming, and fishing all bring her great joy.
Erin Naegle, PhD
Biologist, Columbia College Instructor
Erin Naegle first fell in love with plants while hiking through the desert with her Dad. She wanted to know how they kept cool on hot days, and she never stopped wondering about how organisms work. She worked with a team of scientists researching how to grow wheat on space stations while completing her Bachelor's degree at Utah State University. She eventually earned a Doctorate in Biology Education. Teaching at the college is her dream job and she is constantly learning new things. Just ask her about how scorpions smell – it's not with a nose!
Nicolette Nelson (Summerville High School Class of 2011)
Pinecrest Elementary & Summerville High School, 2011
Environmental Science Research Technician, University of Connecticut
Nicolette grew up exploring nature near her childhood home in Long Barn and developed a passion for wildlife and the environment at a young age. She received a BS in Wildlife from Humboldt State University in 2016 an MS in Biology from Washington State University Vancouver in 2020. Her work in the field has included incredible experiences like wilderness backpacking trips to survey for frogs and kayaking around East Coast wetlands to trap and band waterfowl. Nicolette's current work focuses on restoring salt marsh habitats to protect them against coastal development and climate change.
Nicolette's hobbies include hiking, birding, crafting, and sourdough baking. She also serves on the Leadership Team for 500 Women Scientists, a nonprofit that aims to make science open, inclusive, and accessible.
Amanda Nieh (Sonora High School Class of 2010)
Twain Harte Elementary & Sonora High School, 2010
UC, Davis – Clinical Nutrition | Dominican University – MBA + Dietetic Internship
KPMG, Senior Associate – Deal and Strategy
Playing sports and growing up in Twain Harte, California, young me thought it would be fun to be a dietitian for athletes and celebrities. Pursuing nutrition allowed me opportunities in both areas. I was the dietitian for the Chicago Cubs the year they won the World Series in 2016 and worked at a clinic frequented by high-profile celebrities. Ironically, it was the least glamorous opportunities, like when I volunteered at an all-women's homeless shelter during my first Chicago winter, that cemented my desire to improve the health of both people and the planet the way that I do now. At KPMG, I have the opportunity to consult with Fortune 500 companies in all industries with the hopes of one day influencing more ethical decision-making.
In her spare time, Amanda enjoys cooking, running, and playing with her puppy, Buddy, and her bunny, Bear.
Brain Oliva
Youth Education Program Assistant, The Biomimicry Institute
As the Youth Education Program Assistant, Brian assists Rosanna in anything regarding Youth
Education programs at The Biomimicry Institute. He is in charge of the Youth Design Challenge, a project-based learning experience aimed at 6th-12th graders that asks them to design bio-inspired ideas that can provide solutions to critical real-world problems. He studied architecture at the University of California, Berkeley. After graduating, he started his journey working with youth at a company that held after-school LEGO® STEM enrichment programs. He began as an instructor and worked his way to managing his own area. He loved being able to teach and inspire the next generation of leaders and is looking to do the same at TBI.
As a hobby, Brian is constantly looking to build things, whether it be LEGO®, woodworking or
Gunpla (robot model kits), and has a passion for improving his skills set. He also loves watching
sports, movies/shows, anime, and listening to music that keeps him active.
JonAngelo Perry (Summerville High School Class of 2011)
Twain Harte Elementary & Summerville High School, 2011
UC Davis, BS Exercise Biology
Tulane University, MS Anatomy
Medical Student and anatomy researcher
About halfway through college, JonAngelo decided that he wanted to be a doctor. After graduating with a degree in exercise biology from UC Davis, he moved back to Sonora to work in the emergency room as a scribe, taking notes for doctors. That's where his passion thrived: in a fast-paced environment helping others. After a year, he moved to New Orleans and got a master's degree in anatomy at Tulane University to prepare for medical school. He then worked as a medical assistant in Las Vegas for an orthopedic surgeon that worked with the Las Vegas Lights pro soccer team, the UFC, and Floyd Mayweather's boxing team. This experience further solidified his choice to pursue a career in surgery and sports medicine. Currently, he is in his 3rd year of medical school and doing research on cadavers. Upon graduation in 2023, he will begin his career as an orthopedic surgeon.
Jonangelo's hobbies also include snowboarding, going to concerts, playing the guitar, photography, football, baseball, anything that has to do with being outdoors.
Caitlyn Rich (Summerville High School Class of 2016)
Twain Harte Elementary & Summerville High School, 2016
UC Santa Cruz, BS Ecology and Evolutionary Biology
Wildlife Biologist
Caitlyn works as a Wildlife Biologist for the Central Sierra Environmental Resource Center (CSERC). She works to protect wildlife, water (such as rivers), and the forest. She enjoys protecting nature so that we can all enjoy the forest and the plants and animals that live there. She also monitors the effects of cattle grazing on meadows and looks for sensitive and endangered wildlife so that we can understand where they live so that they can be better protected.
When in college, Caitlyn was able to do research on animals such as salamanders and elephant seals. After graduating, she joined an Americorps program for a year where she planned and conducted forest and meadow restoration projects, built trails, removed invasive species, and ran environmental education programs. This opportunity led me to the job I have now!
Not surprisingly, Caitlyn loves to go hiking, backpacking, kayaking, and rock climbing! She also loves to bake desserts! (Yum!)
Bradley Santi (Summerville High School Class of 2011)
Summerville Elementary & Summerville High School, 2011
University of California, Davis – B.S., Ecological Management and Restoration
Iowa State University- M.S., Agronomy
Land O'Lakes – Agronomist
Forage Genetics International, a plant breeding division and seed company of Land O'Lakes
Bradley's job is to manage agricultural research trials, specifically, alfalfa forages yield trials, to test and develop new alfalfa varieties for the agricultural market. Alfalfa is a very important crop in dairy food production and contributes to some of your favorite foods such as cheese, yogurt, and most importantly, ICE CREAM!! His day-to-day activities include collecting phenotypic notes (how plants look), harvesting trials to collect yield data (how much the plants weigh), and data analytics (which varieties are better). What his job really boils down to is improving crops by breeding them to be more sustainable, more tolerant to a changing environment, and tastier for the cows and horses that need alfalfa for nutrition.
In his spare time, Bradley enjoys staying active camping, hiking, playing ultimate frisbee and basketball with friends, and of course, farming.
Tuolumne County Educators, we are asking for 20 volunteers to monitor breakout rooms for the evening.  Contact Tricia @ 209.536.2082 or tdunlap@tcsos.us if you can volunteer 2 hours of your evening for this inaugural event.
Special thanks to those who helped to make this event possible
The Biomimicry Institute
Front Porch: Zach & Holly Britton
All of the participating STEM professionals, teachers, and students!
Tuolumne County Superintendent of Schools Office:
Cathy Parker, County Superintendent of Schools;
Diana Harford, Assistant Superintendent of Educational Services;
Brian Thomas, Division Director of Innovation;
Tricia Dunlap, STEM Coordinator