Tuolumne County has a much longer public school history than most regions in California. Schools have been in existence in Tuolumne County since 1852. It was not until the second legislative session of the California State legislature that state funds were appropriated for public schools in California. Tuolumne County received the first support for public schools in 1855. The schools at that time were Sonora, Columbia, Shaw's Flat, Springfield, Jamestown, Jacksonville, Don Pedro's Bar, and Chinese Camp.
Read more of the history of education in Tuolumne County on our History page.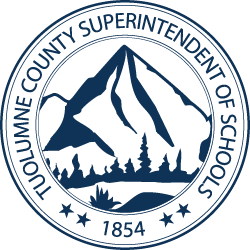 TCSOS Schools & Programs
Learn more about the schools and programs operated by the Tuolumne County Superintendent of Schools.
Tuolumne County Districts & Schools
Tuolumne County is home to 11 districts and over 30 schools, with an enrollement of around 5,500 students.
County-Wide Directory
A searchable database of the employees of schools and districts within Tuolumne County.
Schools & District Calendars
Current and future calendars for the districts and schools of Tuolumne County.