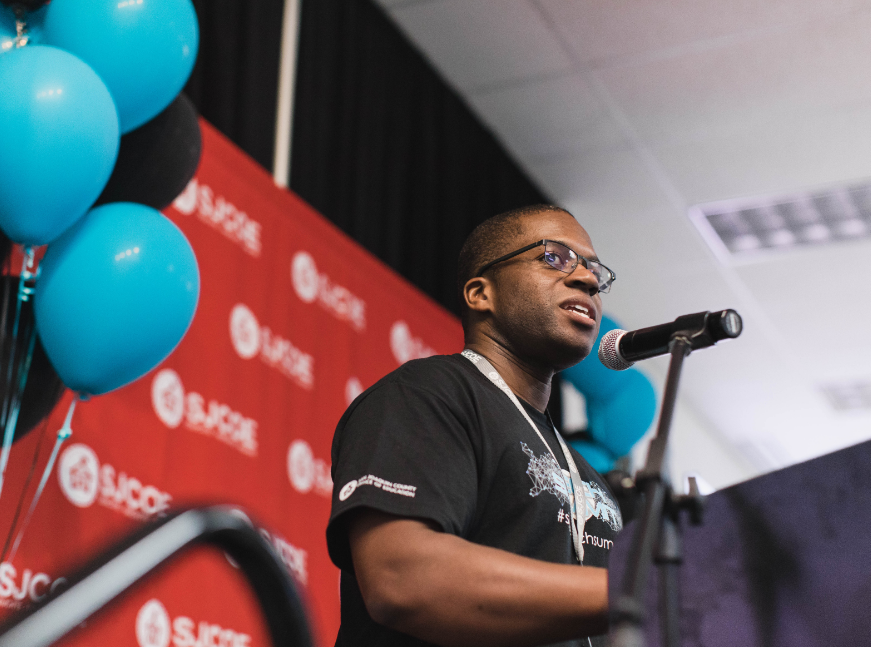 Closing Keynote Speaker and Activity
Stephen Callahan
Educational Technology and Engineering Design Coordinator, SJCOE
Most days Stephen Callahan, Educational Technology and Engineering Design Coordinator for the San Joaquin County Office of Education, can be found at the SJCOE FabLab, a 7,000-square-foot makerspace in Stockton California. Stephen facilitates field trips on topics from wearable technology to artificial intelligence. He also teaches summer camps at the FabLab on topics from computer graphics to Lego Robotics.
As a member of the faculty of the STEM Master's program at Teachers College of San Joaquin, Stephen also teaches educators computer science and engineering. Also, Stephen leads teachers' professional learning on topics from Physics and Chemistry to Data and Computer Science. When he isn't teaching, Stephen keeps busy by writing curriculum for CodeStack STEAM, engineering new exhibits for students and teachers, or recording new teacher professional learning videos. Stephen is a Google Innovator, Google Trainer, Microsoft Innovative Educator Expert, and he has collected other tech certifications from Apple, Adobe, and more. Stephen was also the Robert Tinker Fellow for the Concord Consortium in 2021!
For more information about the SJCOE FabLab visit: https://fablab.sjcoescience.org/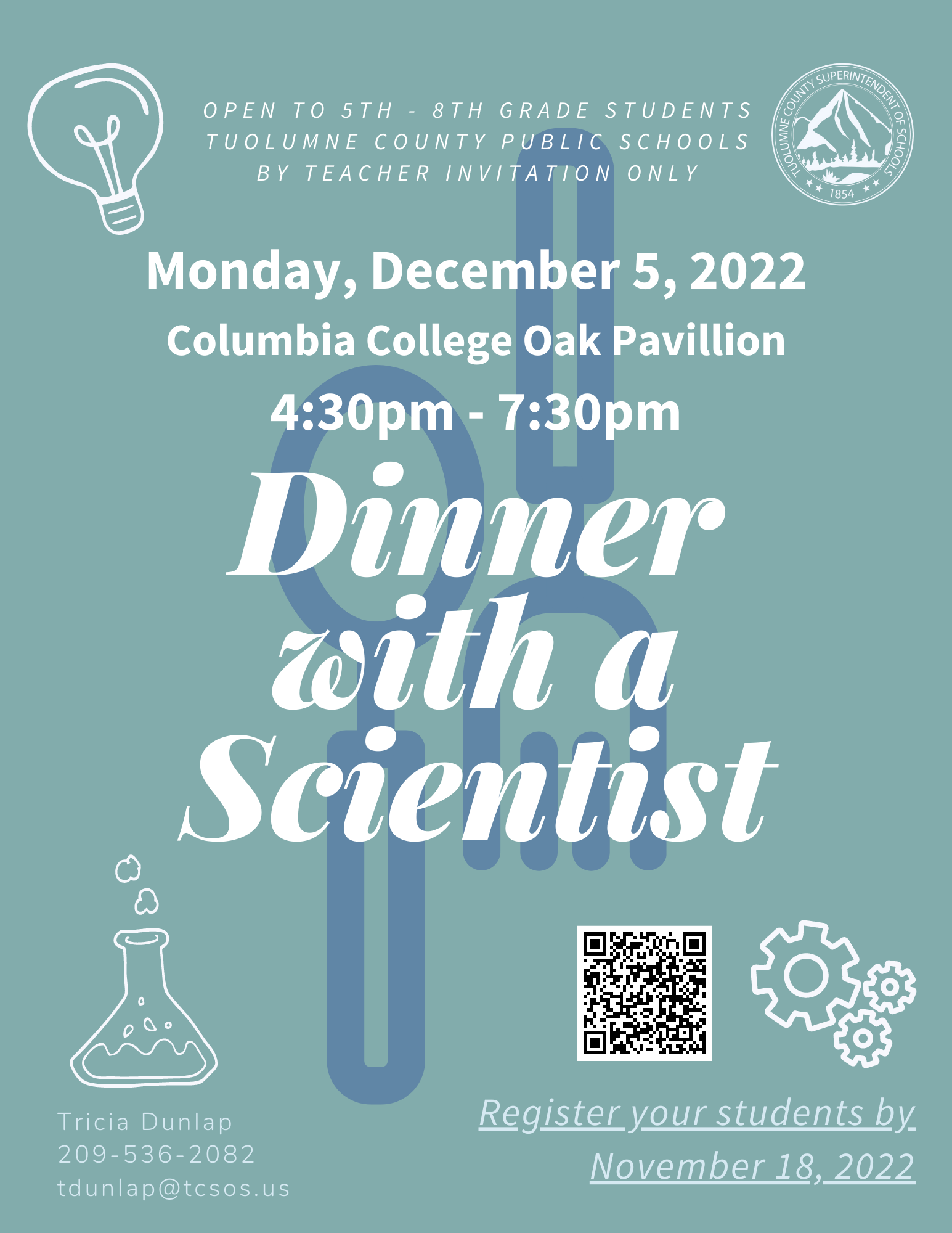 Teacher Registration
Teachers,  register your students that will be attending the 2022 Dinner with a Scientist. The deadline to register is November 18, 2022.
STEM Professional Registration
Are you a STEM professional who wants to share your passion for your work? Are you available on Monday, December 5, 2022? Register here to get invited to this year's event.