On Friday, May 13, 2022, the TCSOS Smile Keepers Program welcomed their University of California San Francisco School of Dentistry partners to join them at their flagship Virtual Dental Home (VDH) located at Tenaya Elementary School.
In June 2020,  Smile Keepers was awarded a 5-year HRSA grant in collaboration with the University of California San Francisco School of Dentistry, to open a Virtual Dental Home (VDH) in rural schools in Tuolumne County. Currently, the VDH has a site at Tenaya Elementary in Groveland and plans to expand the VDH services to other sites in the coming years. This cooperative grant allows Smile Keepers to provide all preventive dental services at the school site and provides a training opportunity for pediatric dental residents in the UCSF dental school to participate in a telehealth model of care.
This month's visit was a chance for UCSF School of Dentistry partners to see the culmination of their hard work and to witness firsthand the positive effect the VDH project has on rural students.
The UCSF team visit was also planned to certify Ocean Arellano, RDHAP, in ITR filling placement. This certification will allow the Smile Keepers team to provide expanded dental care to Tuolumne County students.
"The partnership with UCSF has allowed the Smile Keepers program to expand our services to a  new level. This model of care (VDH), brings dental care to the school and gives our families access to specialized care on many levels. "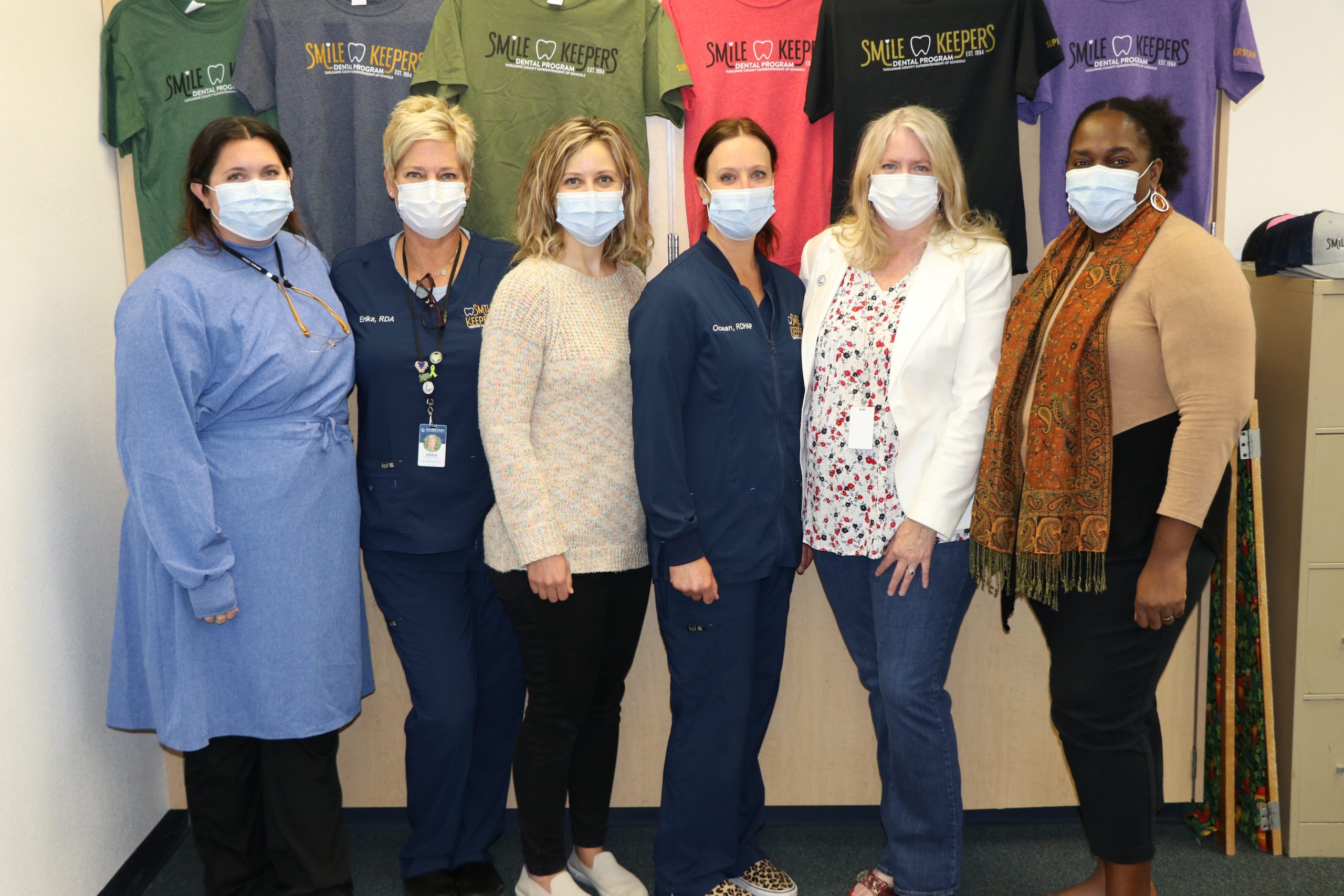 Be prepared for when your student's school is delayed or closed.